Alaska Outdoor Adventures
is your vacation travel guide to Alaska backcountry adventure, tour Information, as well Information on
Sightseeing & Fishing Tours, plus links to Alaska's worldclass
Adventure Travel Lodges and Guides.

The North America Hunting
and Fishing Directory
Alaska Backcountry Tours & Adventure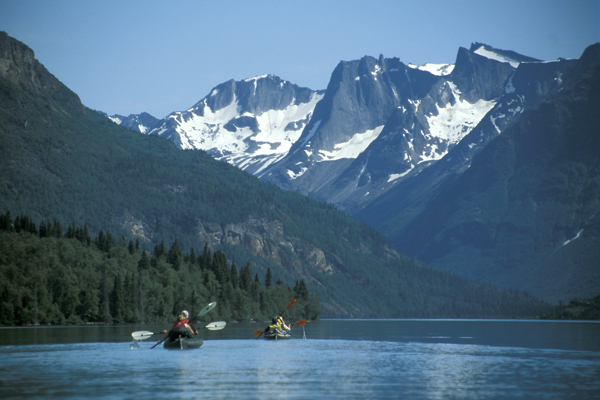 Photo courtesy of Alaska Alpine Adventures
If you're looking for a guided backcountry adventure tour in the pristine wilderness of Alaska, you're at the right place. Types of Alaska backcountry tours available from our experienced and knowledgable guides and outfitters are: backpacking, day hiking tours, climbing, kayaking, rafting, skiing, ATV tours, air tours, fishing, and multi-adventure custom tours arranged to meet your exact thirst for adventure.
| | |
| --- | --- |
| Alaska Backcountry goes exploring all summer long on first rate ATV tours that make those gigantic glaciers seem even bigger! Alaska Backcountry Adventure Tours can customize all of your tours to fit your schedule and experience level. We have three main Summer ATV / four wheeler tour packages to consider or if you're visiting in the Winter, check out our snowmobile tours. | |




Explore the backcountry of the Kenai Peninsula in Southcentral Alaska. Fish for trophy rainbow trout and salmon with Double Haul Fly Fishing.

Hike into remote, pristine alpine lakes. Join these certified fly casting instructors currently guiding on the Kenai for your next fly fishing adventure. Specializing in trophy trout and salmon on the fly rod, we are your choice for fishing the streams, rivers and lakes of the Kenai Peninsula.





Alaska Alpine Adventures

Explore and experience the real Alaska! Award-winning, all-inclusive hiking, rafting, backpacking, kayaking, climbing, skiing and multi-sport adventures throughout Alaska national parks and wildlife refuges. Tours range from 7 to 15 days. Contact us at: Alaska Alpine Adventures, 2133 Dahl Lane Anchorage, AK 99503, (877) 525-2577


For information on high Arctic remote backcountry tours and sightseeing, please see our pages
on Eskimo whaling camps and polar bear sightseeing tours.


Also, please visit our Alaska Wildlife Viewing section
for more Alaskan outdoor tours and adventure.

[ Homepage ]

To add your advertising listtng to this page, please contact: